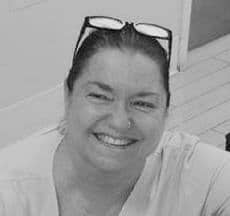 Remembering Ula Shawn Long
The Healthy Start Coalition of Miami-Dade and it's team is saddened to hear of the passing of Ms. Ula Long. Ms. Long worked in partnership with the Coalition in various ways and most importantly as an advocate for maternal and child health.
The Coalition is thankful for Ms. Long's last wishes of receiving donations that will help continue it's mission of reducing infant mortality,  reduce the number of low birth weight babies and improve health and developmental outcomes – something she worked tirelessly to help with. We are thankful for having met and worked with Ms. Long and the Coalition sends its condolences to her family and friends.
LONG, ULA SHAWN Ula Shawn Long lived from 1958 until July 30, 2015. She truly lived. A boisterous child who became a ballerina, gymnast, lifeguard at Shenandoah pool by the age of 12, an accomplished horseback rider. Her humor was unmatchable. Ula found joy, but none greater than with her children, John Aubrey Long and Dawn Victoria Long, of Miami. She was extremely proud of them. She will be missed by her mother, Ula Doris Hornikel, Summerton, SC. Sisters, Todd Tamara Cummins and Pamela Samara Cummins, Atlanta. Nephews, Blake Ribbey, New York, James Martin, St. Petersburg, Robert Martin, Atlanta and Jake Hook, Atlanta. Ula was preceded in death by her father, Stephen Frederick Hornikel. Ula's friends and neighbors were family to her. Her colleagues at Kendall Regional Medical Center and South Miami Hospital were held close to her heart, as were many families, especially the babies that she helped deliver and the moms that she helped as their lactation specialist. Ula deeply loved India and will be missed by many there, most especially the Mane family. Ula had a familial friendship with everyone at Ruben's Restaurant which was her home away from home. A memorial service will be held in the Maya Garden at Kendall Regional Medical Center on Saturday, August 8th at 3pm. In lieu of flowers donations can be made in her name to Healthy Start Coalition of Miami-Dade.
Published in the Miami Herald on Aug. 2, 2015
Please note that you may proceed to donating by clicking below: