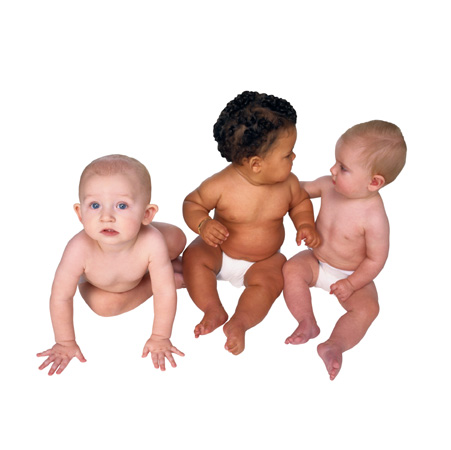 The Healthy Start Coalition of Miami-Dade (HSCMD) is a community-based non-profit organization designated and funded by the State of Florida Department of Health and the Agency for Health Care Administration to serve as Miami-Dade County's prenatal and infant care coalition. HSCMD partners with local community-based organizations and healthcare professionals to plan, coordinate and provide high quality health and education services to women of childbearing age, children to age three and their families. Our Mission is to reduce poor birth outcomes, premature births, and improve health and developmental milestones by providing education and linkage to resources in Miami-Dade County. Please help us to ensure that pregnant women, infants, and their families are linked with the services they need to ensure the best possible outcomes. Please mark your calendars and donate on Give Miami Day by clicking here on November 21st
Who We Serve: HSCMD is the primary organization in Miami-Dade County for high risk pregnant women, babies and women between pregnancies – regardless of marital, economic or immigration status. We help clients address their pre-natal and post pregnancy needs. Post-partum women and children up to age three are also eligible for services.
What We Do: HSCMD oversees multiple programs in Miami-Dade County, including the Connect Program, the Moving Beyond Depression Program and the Fetal Infant Mortality Review (FIMR) Project. Additional outreach programs are also available to serve our community.
• Connect Program: Through universal screenings, Connect identifies needs and links families to the programs that best serve them. This coordinated intake and referral process ensures the best fit for families and streamlines access to services. At the same time, it improves program enrollment and retention rates, reduces duplication of efforts and builds a broader early childhood system of care in Florida. Connect helps pregnant women, caregivers and families with young children by providing a one-stop entry point for needed services, such as education and support in childbirth, newborn care, parenting, child development, food and nutrition, mental health and financial self-sufficiency.
• Moving Beyond Depression (MBD): Moving Beyond Depression (MBD) is an evidence-based, comprehensive approach to identifying and treating depression in mothers participating in home visiting programs. MBD seeks to foster rapid recovery and promote positive outcomes for mothers and children. MBD uses licensed mental health clinicians to deliver In-Home Cognitive Behavioral Therapy (IH-CBT), a treatment developed for the home visiting setting that consists of 15 weekly sessions with a one-month follow-up booster session.
• Fetal Infant Mortality (FIMR): The FIMR Project of Miami-Dade County works to better understand the issues associated with fetal and infant mortality and to develop strategies that improve local perinatal systems of care. Through reviews of local fetal and infant deaths, FIMR identifies strengths, areas for improvement and development of policies in service systems in order to safeguard infants and families.
• Healthy Start: The Healthy Start program provides universal risk screening to all of Florida's pregnant women and infants to identify those at-risk for poor birth, health, and developmental outcomes. At-risk women and infants are eligible for Healthy Start services, including care coordination, psychosocial counseling, and education on various maternal and child health issues in a home-base or setting of their choice.
• Outreach efforts include:
Home Based Care Coordination
Screenings: Perinatal Depression, Smoking Use, Substance Use, Intimate Partner 

Violence, Child Development
Stress Management Education – Mothers and Babies
Inter-conception Education
Individualized Plan of Care
HSCMD offers enhanced services when there is a lack of resources in the community and funding is available. Those services often include:
Breastfeeding Education

Childbirth Education

 Nutrition Counseling

Psychosocial Counseling

Tobacco Counseling

 
Thank you for your support!