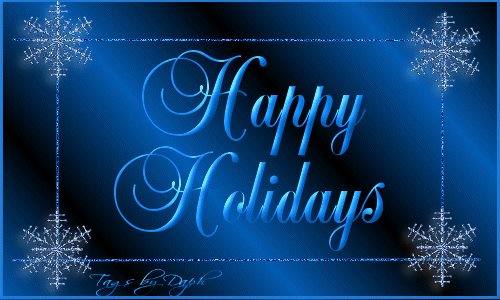 From our HSCMD Family to yours, we wish you and your family a Happy Holiday Season in 2014!
---
HSCMD Would like to thank all of our Annual Meeting and Awards Ceremony Sponsors this year. As a result of their support, we can continue to provide much needed services to our community and also ensure that many babies get a Healthy Start in life!

Gold Sponsors ($2,500)

Miami Beach Community Health Center

+1 Other Organization

Silver Sponsors ($1,500)

Borinquen Medical Centers of Miami-Dade

Jessie Trice Community Health Center, Inc.

Bronze Sponsors ($750)

Miami-Dade Family Learning Partnership

Outreach Sponsors ($500)

Moore Stephens Lovelace CPAs & Advisors

+ 1 Other Organization
---
___________________________________________________________________
Too many babies in the United States are born preterm, of low birth weight, or with birth defects. In 2008, the U.S. infant mortality rate was 6.61 per 1,000 live births. In the 2005 international rankings, the United States ranked 30th in infant mortality, behind other developed countries including Canada, Australia, New Zealand, Hong Kong, Singapore, Japan, and most European countries. Improving the health of women of childbearing age, before they conceive, is essential to changing these trends, yet millions of women do not receive evidence-based prevention services, primary care, and treatment due to a lack of health coverage or limited access to quality care. Many women do not currently benefit from clinical and community preventive services that could improve their health for a lifetime and help them have healthy babies when, and if, they choose to do so. Unfortunately, many women also continue to face multiple barriers such as violence and poverty and might live in neighborhoods that impede their ability to reach their full potential for health and well-being. The objectives of this action plan are to advance the knowledge of women and their partners, increase the availability of evidence-based services, and improve the health of communities in our nation. To learn more about the Centers for Disease Control and Prevention Preconception Health and Healthcare Initiative "Show Your Love" click here.